Silje Nilsskog joined HitecVision's Graduate Program in 2019 after completing a MSc in Corporate Finance at the Bayes Business School in London. Today she is one of our Investment Directors.
Like so many others in the financial industries, Silje was introduced to the profession already in high school, and decided to study economics.
– I started out at BI Norwegian Business School, doing the first year of my Bachelor's degree in Business administration. The second year she transferred to the University of Stavanger (UiS), where she completed her degree – including one semester in Paris at the EDC Paris Business School.
– I always liked Paris and big cities, and if you cannot travel when you are young – when will you?
With such tenor it came to no one's surprise when she decided to set course for London for her Master's in Corporate Finance.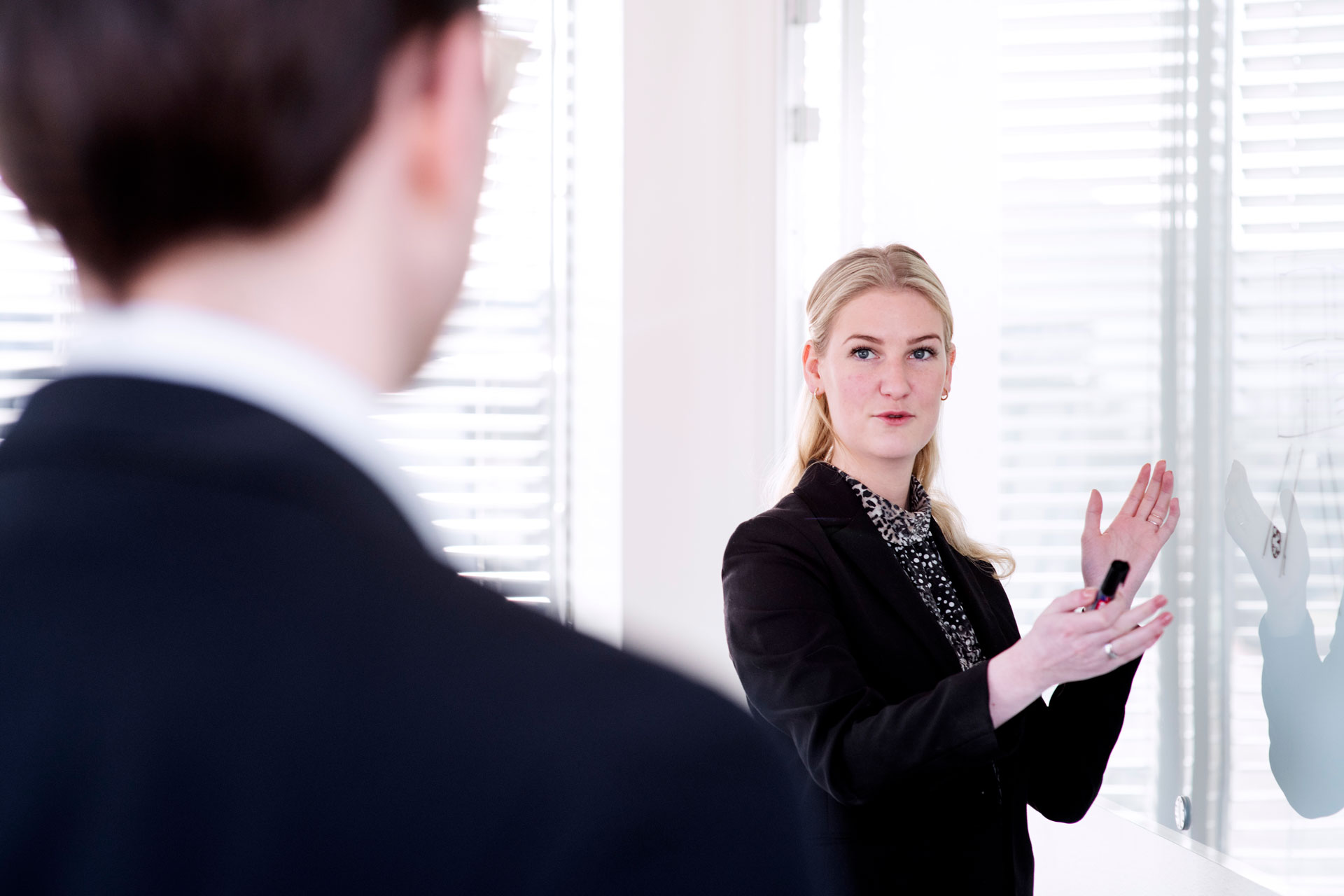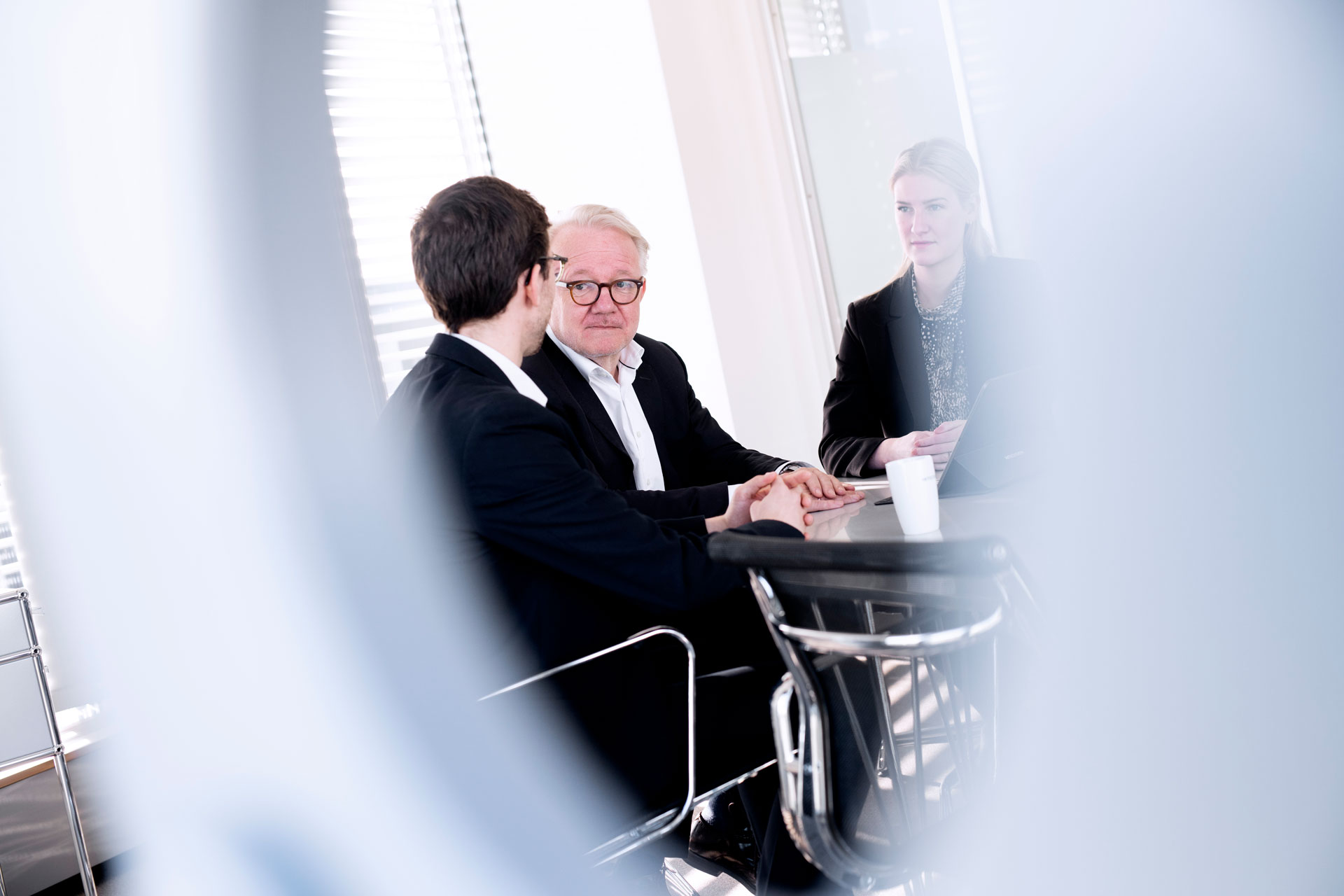 From Bayes to HitecVision
– As I said, I like big cities, and London is definitely one of the better ones. Also, the school, Bayes Business School, had a very good reputation.
She is right about that: Bayes Business School comes in among the top 25 in Financial Times' European Business School ranking for 2021.
– The Master's takes a year in the UK, and it is not unusual that students start applying for jobs long before graduation, she says. Being one of said students, Silje had applied for HitecVision's Graduate Program before even going to London.
The program
HitecVision has recruited young investment professionals through its two-year Graduate Program since 2012. The program offers an opportunity to work as an analyst alongside investment professionals in Norway's largest private equity company. It is designed for ambitious business or finance graduates with solid academic results from a recognized university or business school, and 1-2 years of relevant experience. Those who are selected for the program need to be motivated to pursue a career within private equity and have a strong interest in finance, energy industries and sustainability topics. Silje fit the bill, and only weeks after returning from London, she had her first day in HitecVision.
– When you enter the Graduate Program you start out as an analyst, focusing on financial modeling and investment analysis. You produce decision materials like investment memos, profitability analyses, reports and presentations aimed at various stakeholders, and not the least contribute in all stages of the firm's transaction processes. You also get to work with the portfolio companies and their management, and help identify, screen and evaluate deal flow, she recalls.
– You work in small teams with highly experienced investment professionals, over time getting exposure to various segments and business models. Basically, you get to participate in almost everything. That is the main advantage of working in a small company with a large portfolio!
Hands-on experience
– In the beginning I worked quite a lot with ABP (Asset Buyout Partners), she tells. ABP was founded in 2016 by HitecVision and the company's CEO to build a property company focused on mission-critical oil and gas related assets, leased on long term contracts to solid counterparties – a unique combination of property and oil and gas infrastructure. When ABP was exited in 2021, it held properties valued at NOK 9,000 million.
– ABP was special, as I got to follow it all the way to the exit process, which was quite exciting. It is not that often we do trade sales of such magnitude.
– I also got to be part of the process when Sval Energy together with Lundin Petroleum invested in the MLK wind farm project onshore Finland, one of HitecVision's first investments in renewable assets. And I am now part of the team building Vårgrønn, she says, clearly enthusiastic about participating in HitecVision's contribution to the energy transition.
Silje is now an Investment Director, and her advice to young people considering a future career within private equity is «go for it!»
– This is an exciting place to work: You get responsibilities early in your career; you get to play a role in active transactions; and you get to participate in building exciting companies!