Marte joined HitecVision in 2019 from KPMG Norway, where she worked in audit for clients within the oil service and shipping sectors.
What did the road that led her to HitecVision look like?
– I was contacted by a recruitment agency, and that was how I became aware of the job that I have today, she says, adding:
– I guess they came to me because I had a relevant education and relevant experience. There are not many jobs like mine in this region.
There are not too many like Marte, either. She holds two master's degrees; one MSc in Economics and Administration – including a stint as Exchange Student Master at University of Cincinnati's Carl H. Lindner College of Business – and an MSc in Auditing and Accounting, both from NHH Norwegian School of Economics.
No regrets
– I started out with the degree in Economics and administration and for two years I worked as an auditor in the Norwegian branch of KPMG, one of the big four accounting firms providing Audit, Tax and Advisory services. To pursue a career as an auditor, I needed to become a state authorized public accountant, which meant I needed a master's degree in auditing and accounting, she explains. Given the degree she already held, the second master was stipulated to one year, and she took a leave of absence from KPMG to get it done.
– The plan was to go back to KPMG, but then the recruiter called about the HitecVision job, and that was it. I have never regretted that decision, she smiles.
On numbers and luck
– Ever since I was a kid, I've liked to deal with numbers, so in high school I chose natural sciences because I wanted to become an engineer. As it turned out, I was good in mathematics, but not so great in physics, so when the Norwegian School of Economics arranged a women's day as part of a push to recruit female students, I was easily swayed – what they offered, the combination of numbers and social sciences, was tempting. This is one of the most sought-after business schools in the Nordics, but luckily I had the grades needed to get accepted.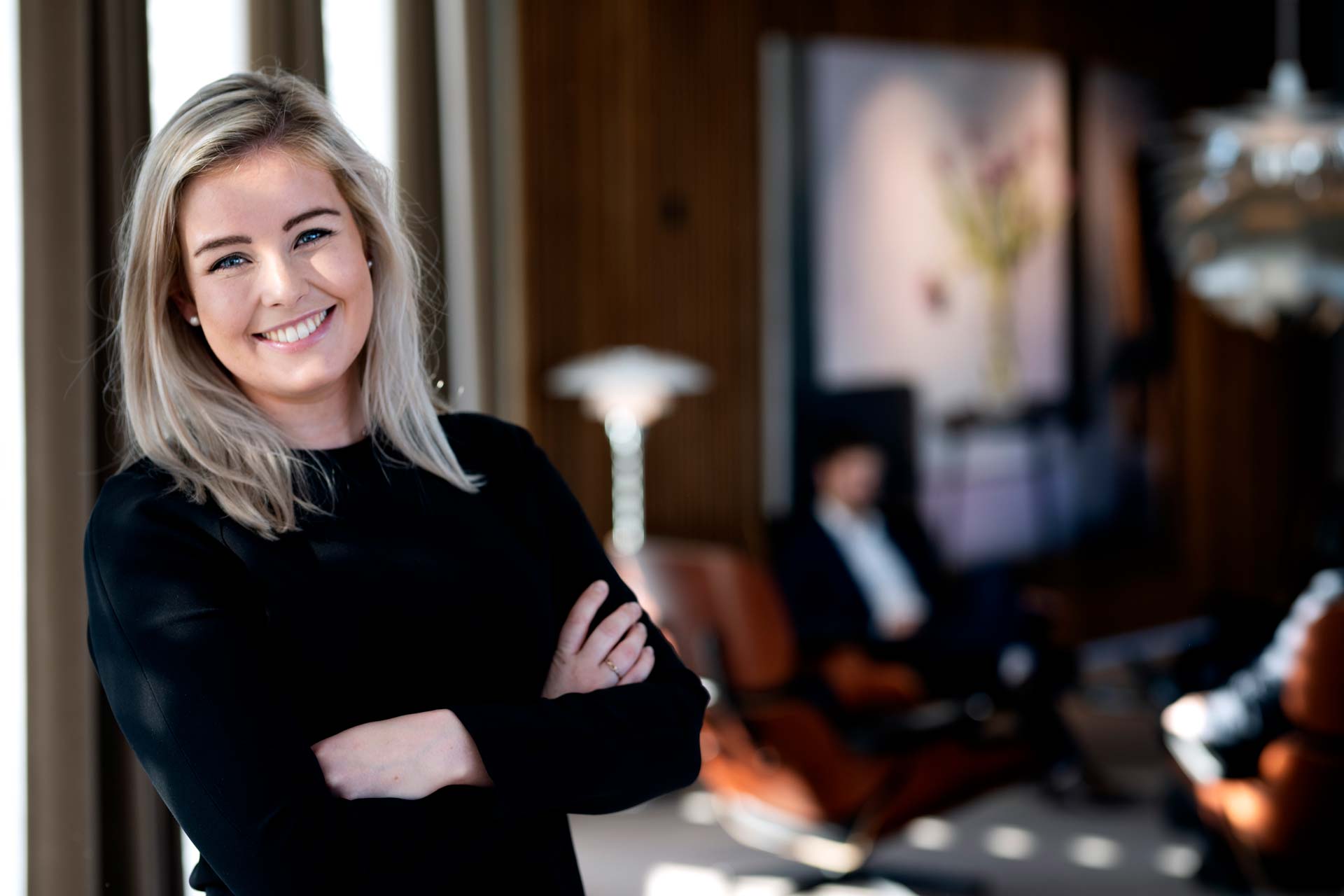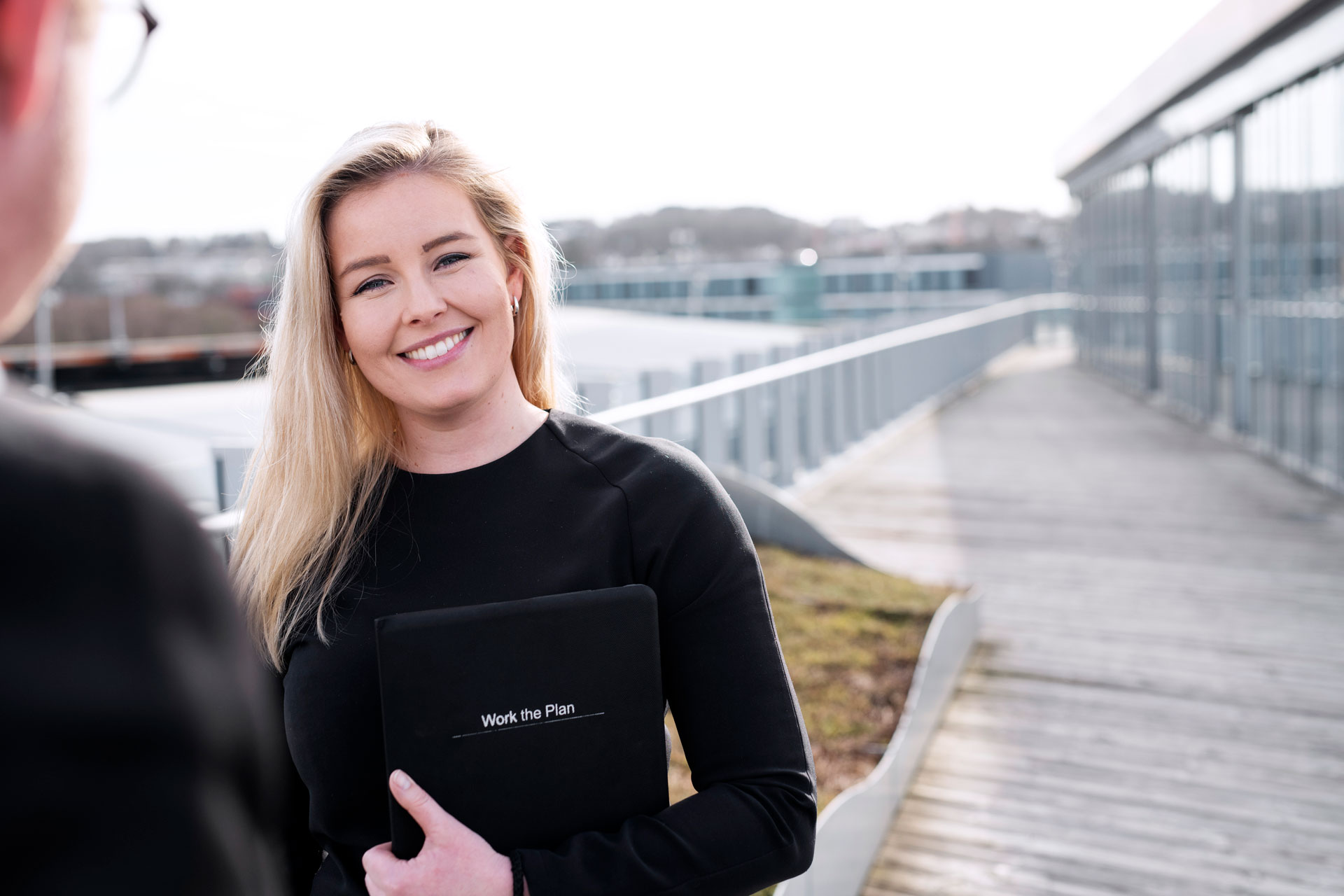 Keeping matters in order
So what does a Senior Associate, Portfolio Monitoring & Reporting in HitecVision do?
– A fair share of my time is spent on the funds. The investment team works on developing and executing the investments, while our team come into the picture after the investment has taken place, handling both the accounting and the reporting to investors and funds. Naturally, we are working closely with the holding companies and portfolio companies, says Marte.
– We also supply the data for the ESG reporting and do the quarterly reports for the funds and holding companies. The latter includes valuation of the portfolio companies, and keep matters in order.
Short path from idea to action
– I chose HitecVision seeing that it is a company with a high activity level, and a lot happening concurrently, which is really invigorating when you are young. Even though it manages significant assets, the team is relatively small, so you get to know them all. Also, with an organization this size, the path from idea to decision is short.
– Overall it is a young environment, but with several seasoned, very professional and exceedingly competent seniors with vast experience in the field. But throughout the team there is a certain mindset, the willingness to put in that extra work, to go that extra mile. Working in such a culture is really motivating, she emphasizes.
Driving the energy transition
– I am impressed by this company's transformation from oil and gas to renewables. HitecVision is still heavily invested in the oil and gas business, but has become very good on ESG and has already initiated and carried through several large transactions in the renewables segment. So now we have two legs to stand on: oil and gas and renewables, she points out.
– Personally, I find it exhilarating to be part of this development. We are part of driving the transition from fossils to green energies, but we do it because of the opportunities, it was not forced on us. Being part of a company that is solution oriented and recognizes the business opportunities in the climate change challenge, feels rewarding, and there is this positive attitude throughout the organization; «let's do it!»