Jan Harald Solstad joined HitecVision in 2015 from the position as CEO in Core Energy, bringing with him decades of experience as both an executive and a strategic and financial advisor to the oil industry.
Born and bred in Finnmark in Norway's far north, followed by an MSc in Business and Economics from the University of Nordland, Jan Harald began his career at oil company Conoco. He started out in Norway as an economist and business analyst, but later moved to London, serving as an oil trader and risk manager for Conoco UK.
– That was back in the 90s, Jan Harald recollects. – It was an interesting experience that I cherish. However, at some point the family and I found it was time to return to Norway, and when my wife was offered a new job in Oslo, we moved.
From EY to Platou
His first stop was with accounting major Ernst & Young (now EY) as Senior Manager of Corporate Finance. For the next four years he headed EY's Norwegian E&P corporate finance team, before pairing up with then-colleague Thomas Bjørgo – now CFO of Sval Energi – for new adventures.
–  We founded our own corporate finance advisory firm SB Finans in 2003, and ran it as an independent boutique advising companies and investors in the E&P sector for four years, until we sold it to Icelandic bank Glitnir.
When Glitnir folded in 2009 following the financial crisis, the Norwegian investment bank operations were picked up by RS Platou Markets, Jan Harald tells. He stayed with Platou as Head of E&P Corporate Finance until 2010, when the desire to again run his own business took him yet another new direction.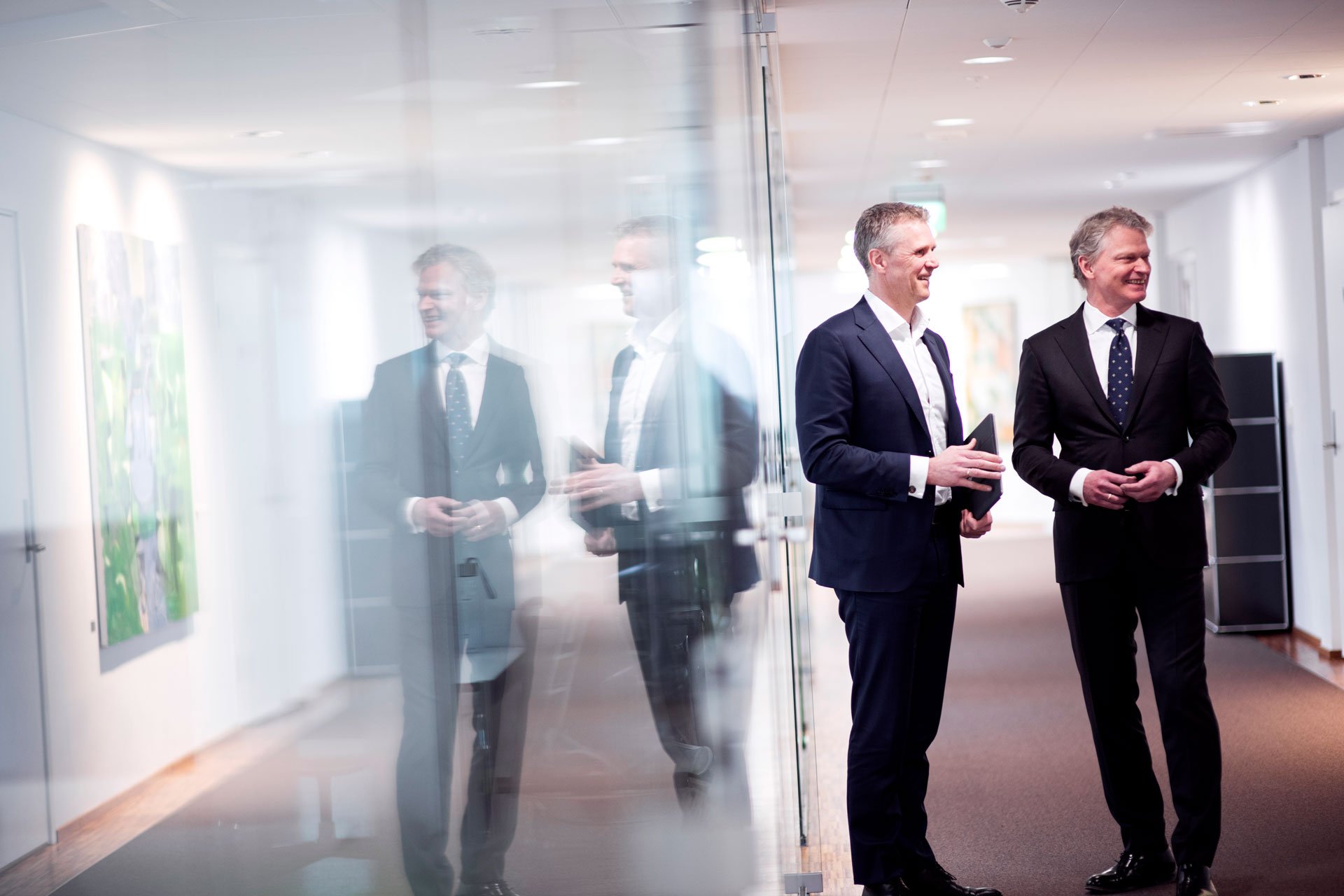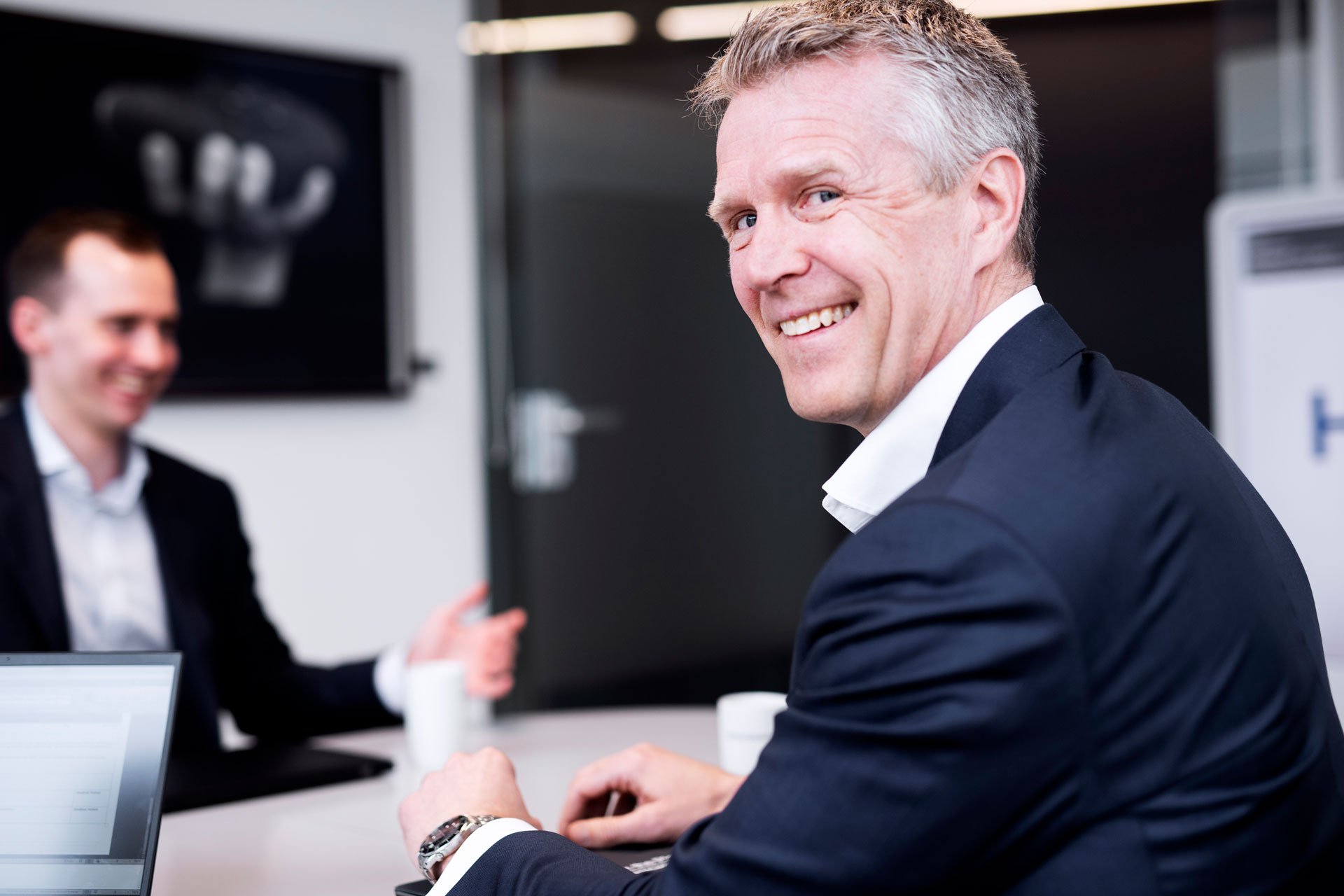 Core Energy
In 2010, Jan Harald established Core Energy together with Thomas Bjørgo and a team of seasoned oil company executives, creating an oil and gas company seeking to capture the value potential in producing fields and adjacent development projects. HitecVision became the new firm's financial backer, further building on an existing relationship.
– This was an exciting period! We were given the opportunity to build the company from scratch, with the financial and professional support of HitecVision and its network. Both the support and the cooperation between us went brilliantly, and the experience and know-how the HitecVision team brought was crucial. But, he adds:
– They still let us have the space we needed to build what we wanted.
Crunch time
Over the next five years, Core was developed into a successful independent oil and gas company with Jan Harald as the CEO.
– Then came the oil crunch of 2014, he says.
– We realized that the business model we had would not do; we needed to be larger and have more legs to stand on.
Work on the consolidation strategy that would lead to the formation of Point Resources took form, and Jan Harald was asked to partake in the financial engineering; not as Core's CEO, but as Senior Partner in HitecVision.
– It was too good an offer to let pass: Being asked to contribute in the continued building of our company, developing it into a larger company with a larger portfolio, while being part of a well reputed and proven system like HitecVision? I said yes.
– An adventure
He has not regretted that decision. During his time with HitecVision he has participated in the merger leading to Point, the acquisition of ExxonMobil's assets – during which he actually went back as CEO of Point for a year – and later the merger with Eni's Norwegian branch, establishing Vår Energi.
– But the most exhilarating to date was the IPO of Vår Energi! Seeing it listed on the Oslo Stock Exchange…! That was an adventure, he smiles.
So what kind of challenge will be big enough for someone like Jan Harald after that?
– For an "old" oilman like myself to be part of – and get to play a role in – the energy transition… and working with people so competent and so motivated to make it happen? That is a privilege!