In 2020, HitecVision added a new member with extensive experience in energy financing to the London-based team.
Nikolay Iankov has a truly European background, having grown up in Bulgaria and moved on to live and work in France, Switzerland and the UK. His early experience of economic transition and political upheaval in Eastern Europe has shaped his world view of reacting positively to change and seeking out challenges. Moreover, from his very first job at the Bulgarian National Electric Company, Nikolay's career has followed the evolution of the energy markets.
Banking career
Nikolay came to HitecVision from the position of EMEA upstream financing head at HSBC in London. During his two years at HSBC, he originated and arranged financings for upstream oil and gas companies, delivering the HSBC platform for reserves-based lending, acquisition and project finance and debt capital markets. His main focus was on M&A-driven opportunities, working hand in hand with sector coverage advisory teams.
Before that, Nikolay was at Bank of America Merrill Lynch for six years as Director, Energy, Metals and Infrastructure Finance. There, he focused on arranging structured facilities for assets in EMEA, Asia and Latin America, covering the oil, gas and refined products sectors, as well as power and non-regulated infrastructure.
Nikolay started his international career at BNP Paribas in Paris, later moving to its Geneva office. During his seven years with the bank, Nikolay primarily worked in the commodity structured finance teams, managing a portfolio of companies active in the oil, gas, metals and soft commodities sectors.
Learning the energy industry from the inside
Nikolay's banking career was punctuated by four years at Shell Downstream, focusing on Turnaround, M&A and General Strategy. He also had a two-year tenure with the Bulgarian National Electric Company as a Financial Analyst.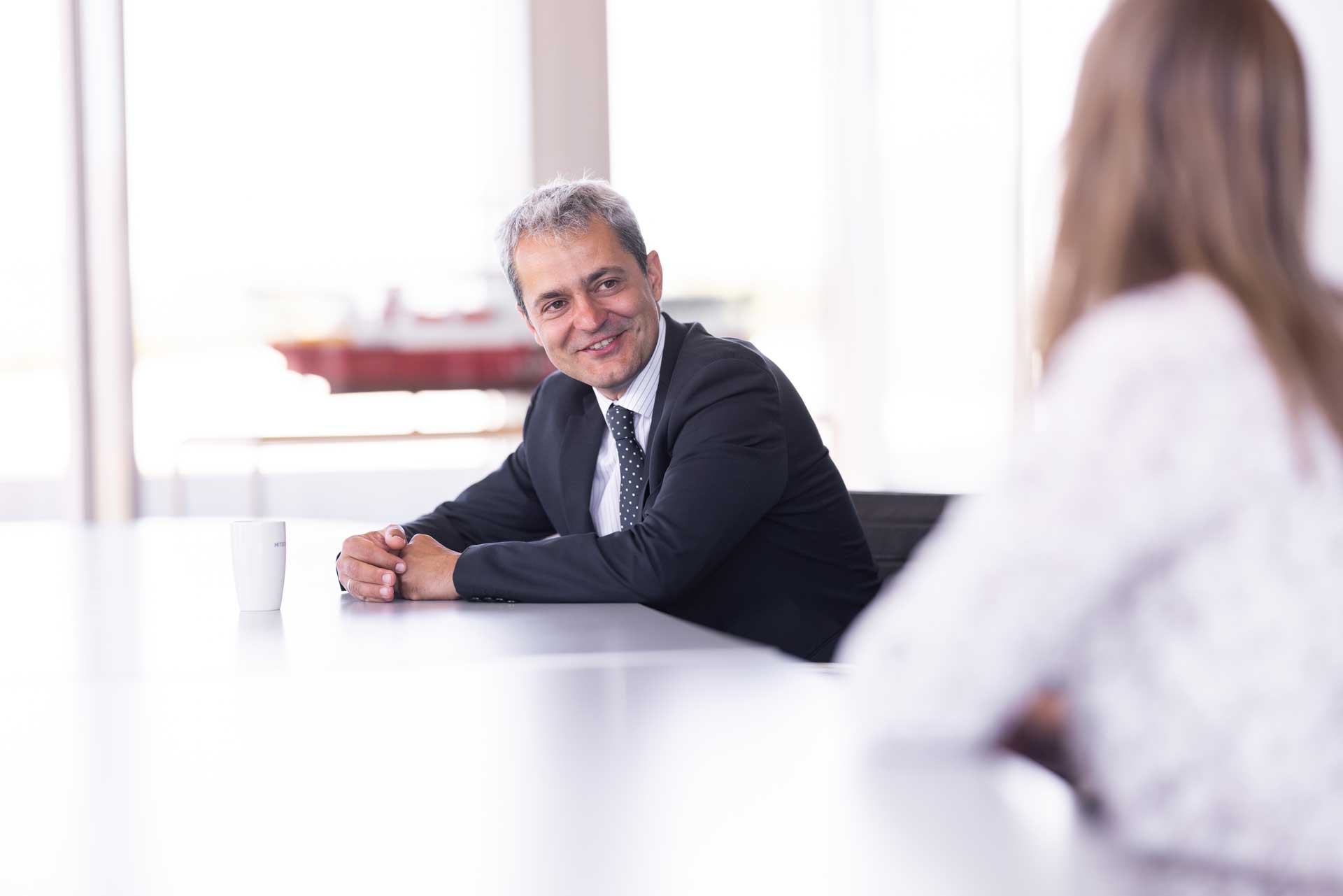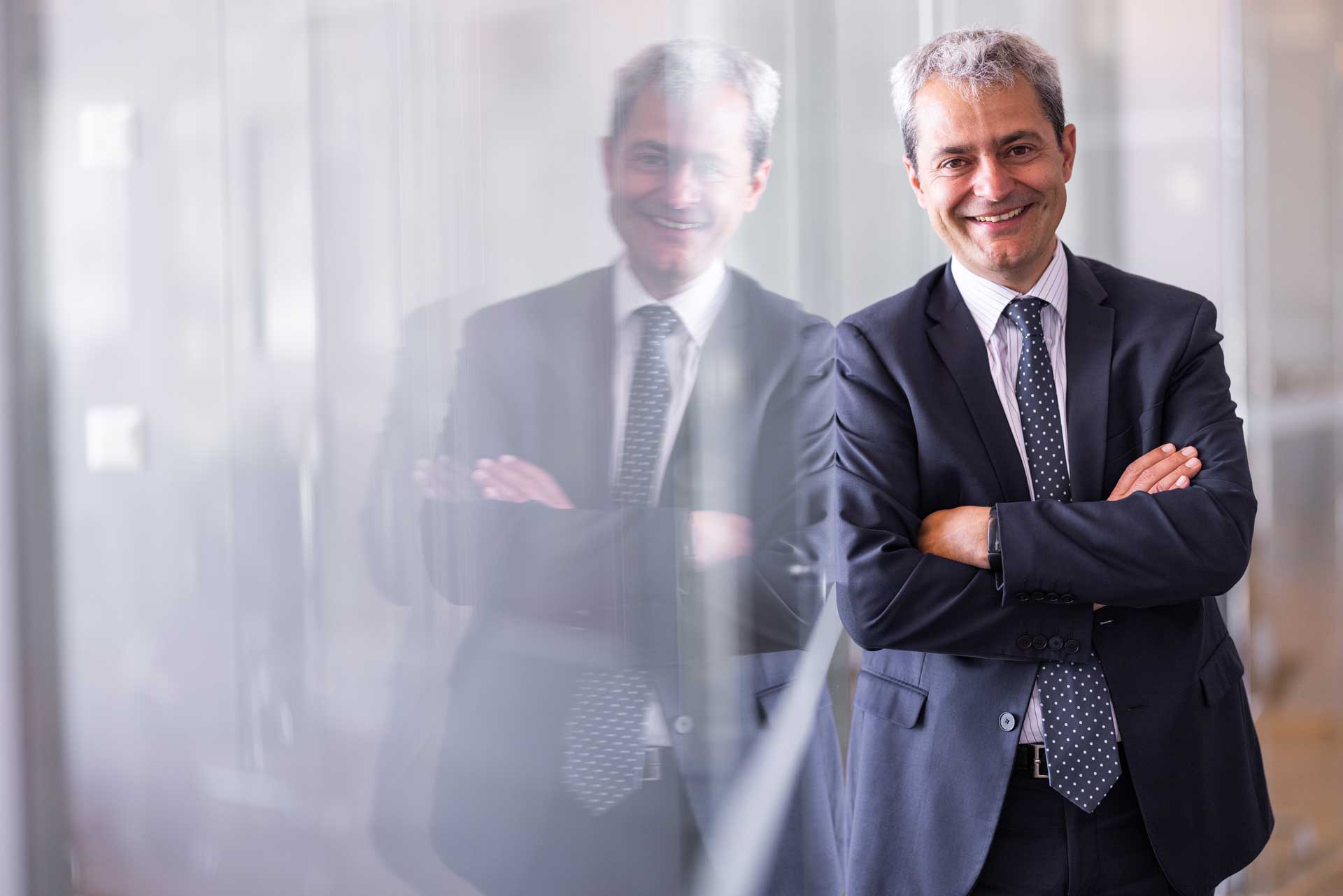 Energy, ownership and culture
– Why did I move to Hitec? The answer to that is three faceted, Nikolay smiles.
Firstly, the overall purpose: During my entire career, I have been working in the energy sector. It is a sector I know very well; a sector I like working in, and even after all this time I find it always interesting and exciting. So far, my "niche" in the sector has been predominantly oil and gas, both E&P and downstream, but the last few years the industry has journeyed into the energy transition – and I want to be part of that journey.
Secondly, I wanted to move away from banking and advisory, he says, and explains: – With HitecVision I am more hands-on. I follow the companies more closely, thus feeling more ownership and having control.
His third reason, or facet, is about culture. Having lived in four countries, he has experienced many different working environments and organizational behaviour, and has drawn some conclusions. – After years in the high-pressure working culture of the City, I wanted a change to something else, more like the Nordic culture, with a strong work ethic but still with an appreciation for other aspects of life. I am a family man now, married to a French citizen and raising two trilingual children.
Hard numbers but a balancing act too
Nikolay has gained a proven track record of delivering large transactions and has solid understanding of the energy and infrastructure industries. What is his approach?
– As part of the Structuring, Financing and Risk Solutions team in HitecVision, I help the portfolio companies improve their capital structure and create value for us as shareholders. Moreover, I help them adapt their balance sheet to the ever-changing world of debt markets, and also navigate the financing challenges during M&A processes. Last but not least, I help protect the liquidity of the companies in the volatile energy sector.
But the job is not only about numbers, it is also about people management skills. – It can sometimes be a bit of a balancing act, helping the portfolio companies' CFOs without stepping on their toes, he adds.
Tenacity pays off
HitecVision's team is probably one of the most active and professional in the sector, having raised about EUR 25 billion in debt over the past five years. During his tenure with HitecVision, Nikolay has been in on quite a few transactions already. – HitecVision is very much a high-speed organization, moving fast and with a high level of tenacity.
An example of that is the 2022 process of raising financing for the multiple acquisitions of HitecVision's UK flagship E&P company NEO Energy. — NEO wanted to secure a USD 3.5 bn syndicated financing to support its growth. The initial answer from banking and financing institutions was that «it cannot be done.» However, this is where the tenacity and resilience come into play, so we kept pushing and pushing. At the end of the day we did manage to raise USD 3.45 bn!