Sunniva Bjørnstad joined HitecVision in 2014. Just eight years later she made senior partner.
Sunniva entered HitecVision's Graduate Programme in 2014 holding an MSc in Industrial Economics and Technology Management, focusing on Project Management and Investment Analysis, backed up with one year of working experience. How did she end up there?
– Pure coincidence, she smiles.
– I did my degree at the University of Stavanger, so I of course knew of HitecVision, but at that time the company was smaller and had very few openings for fresh graduates. I wanted to work with the combination of finance and the energy sector, so I ended up working as an analyst for the local office of DNB, Norway's largest bank.
This is where the «coincidence» -part comes into play:
– While I was in DNB, my husband worked for Norconsult, which shared its main entrance with HitecVision in Stavanger. One day he mentioned he had noticed that many of those entering HitecVision's offices on a regular basis were young people, which made me curious as to whether the company had opened up to hire directly from universities. In DNB I had quite a few clients from the energy segment, including companies owned by HitecVision which were undertaking interesting strategic choices to seek further growth. I would typically help the clients secure a loan for something, but I rarely got to see how the story evolved from there, she says.
– And that is why I found HitecVision so appealing; you get to follow the companies every step of the way! So next time HitecVision's Graduate Programme opened for applications, I submitted mine, and when the opportunity to join arose, I took it!
Climbing the company ladder
Sunniva started out as an analyst in HitecVision in 2014. After finishing the two-year graduate programme, she has achieved fast promotion through the ranks, and in 2022, at an age of just 34, she became a senior partner. On her way she has contributed to some groundbreaking transactions, including the merger between Core Energy, Spike Exploration and Pure E&P to create Point Resources in 2016; Point Resources' acquisition of ExxonMobil's Norwegian operated business in 2017; the merger between Point Resources and Eni to form Vår Energi in 2018; and Vår Energi's USD 4.5 bn acquisition of ExxonMobil's non-operated business in 2019 – to mention just a few.
Sunniva explains her progress: – When you are new to the company, you are assigned to work on a specific part of each project. As you gain experience, you get to take a wider role, get more of an overview, see how the pieces fit together … and that's when it really starts to get interesting. You get to string together something that is good for HitecVision, for the company – and for society.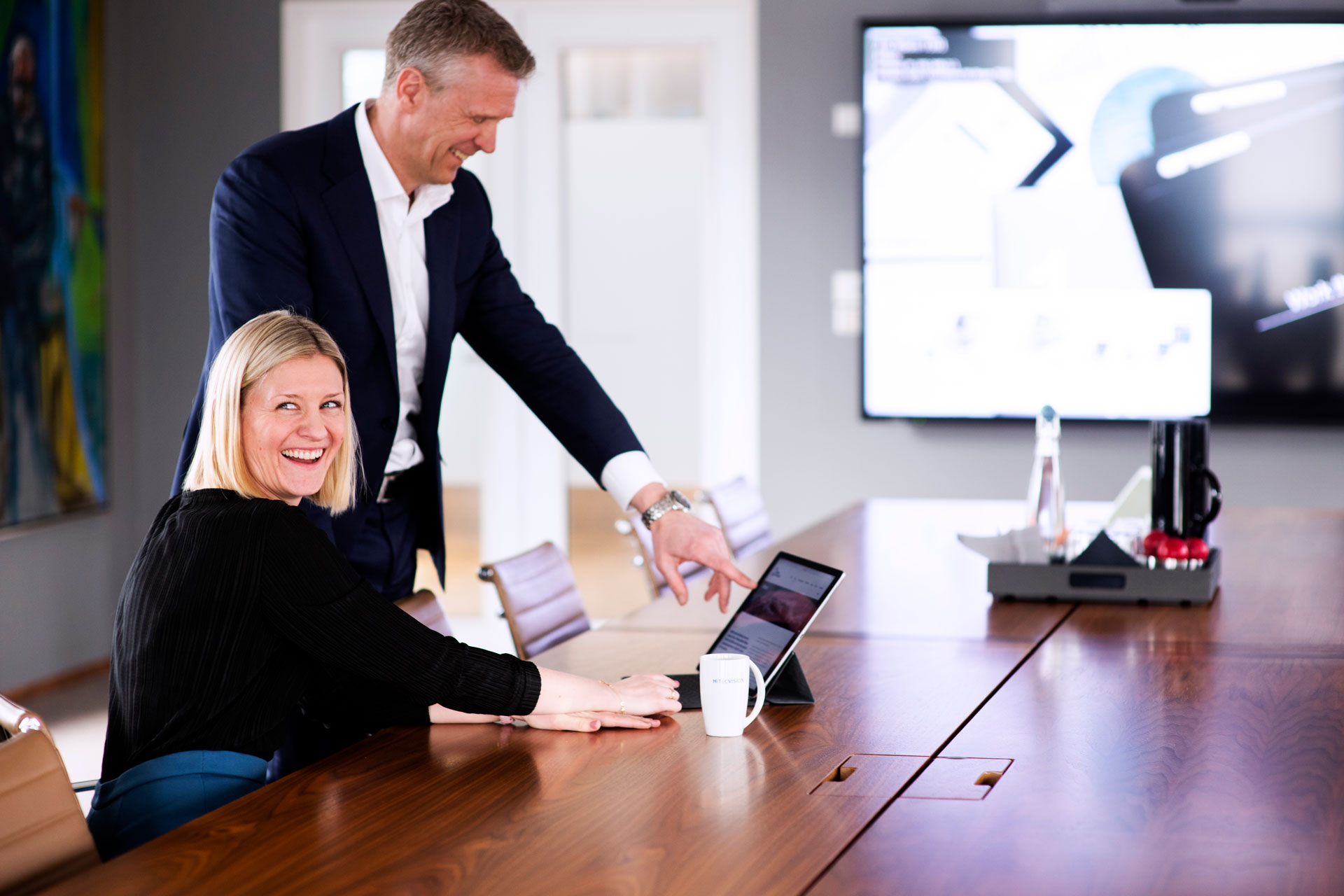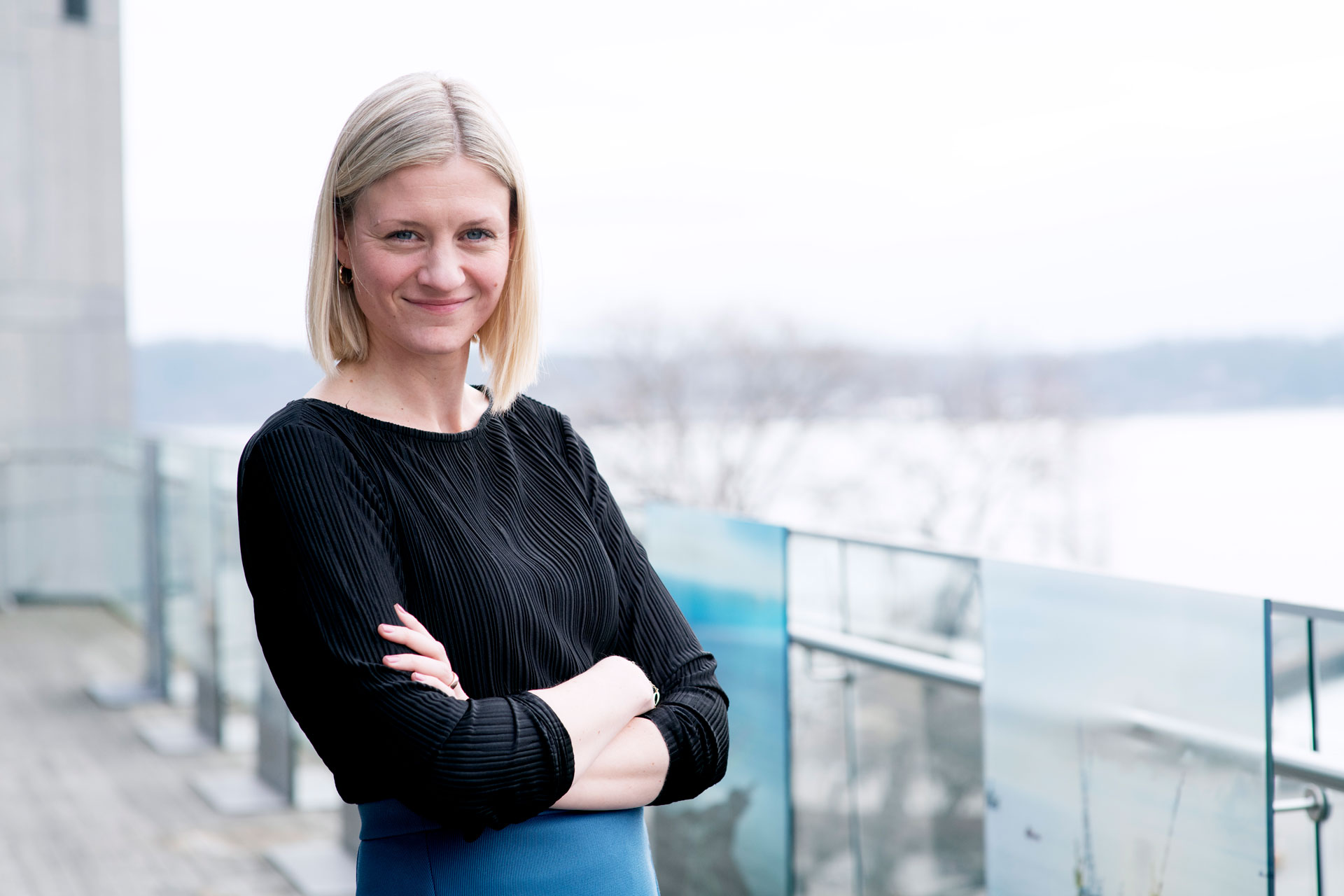 Green investments
Since 2019 Sunniva has been part of the team developing HitecVision's energy transition strategy, and she is now working full time on green investments, including the offshore wind company Vårgrønn. How much of a leap was that, really?
– Less than one would think. I learnt about the oil and gas business because I studied in Stavanger, where that industry used to be the core of everything. However, the broader energy picture itself is what I find interesting, not whether it is oil and gas or some other form of energy. That was also what HitecVision realized in 2019 when we decided to shift our focus to the energy transition. Now we use our relations with oil and gas companies to build business opportunities also within the renewable space, she says, pointing to how HitecVision employed its relations with Eni to establish an offshore wind joint venture through Vårgrønn.
Combining career and family
During her years at HitecVision, Sunniva has become a mother of two. How does running a successful investment career combine with family life?
– It can be busy, especially when you work in transactions, she admits.
– But it is easier for me now than when I was fresh out of university. I can, to a larger degree, manage my own time, making sure to book meetings outside the sacred family time slot between 16:00 to 19:00, and other tasks so they do not interfere with family life. It can be hectic at times, but I believe I experience less of a work-life conflict than most, and I'm good at giving all my attention to my family when I'm with them.
– Learn the "art of analysis"!
Sunniva points out that few working environments offer the kind of opportunities you get within the HitecVision system. For example, she has, in parallel with her investment career, been actively involved in the company's Corporate Social Responsibility efforts as a member of HitecVision's PAAHJUL team in both Stavanger and Oslo. At present she serves on the board of PAAHJUL Oslo AS.
– But for me, the main thing is that you get to follow the companies we invest in from start-up to exit, which is quite unique. It is a lot of work, of course, and demanding, but I don't think anybody who works here would enjoy a regular 8-16 job, she underlines.
– So my advice to newcomers would be: Learn the "art of analysis": Hours alone in excel at night can be tough – but it rewards you with deep understanding of the different pieces of the puzzle, which will make you a better decision-maker later on. And, one other thing I would highlight: Create strong relationships with your horizontal peer group: colleagues, counterparties, advisors, banks etc – you will definitely meet the same people again in different roles and benefit from good working relations.